Vireo is an internationally recognized entity, synonymous with credibility and professionality.
Vireo is transparent. Certification costs are clear and include all the services necessary for a proper management of certificates, because we believe in the satisfaction of our clients.
Vireo handles requests and any issues from clients in a timely way.
Vireo has an in-house team of auditors who ensure an aligned and consistent approach with the standards during annual audits.
Vireo regularly updates companies as standards and policies change.
Corporate well-being is of fundamental importance to Vireo's working culture and it has been part of the company from the very beginning.
We base our working philosophy on results and project management, rather than on fixed working hours. This entails flexibility and time management to fit personal and family needs. Trust in people, new challenges and professional growth and development have always been crucial elements of our way of operating.
At Vireo, larger projects and day-to-day activities are always managed working together as a team, which is something we consider to be essential to creating an inspiring work environment.

For us at Vireo, great company results are never the result of an individual's efforts, but the success of a team.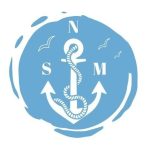 "PuliAmo il Mare" project
"Every minute, the equivalent of one garbage truck of plastic is dumped into our ocean. Plastic pollution can alter habitats and natural processes, reducing ecosystems' ability to adapt to climate change, directly affecting millions of people's livelihoods, food production capabilities and social well-being." https://www.unep.org/plastic-pollution
The "PuliAmo il Mare" project originated as a collaboration between Vireo and Nautica Santa Marina from the island of Salina in Sicily, Italy. It is an initiative aimed at removing plastic from the Aeolian Sea and raising visitors' awareness of environmental problems and the need to protect marine environments.
Tourists who rent a boat from Nautica Santa Marina to explore the most scenic beaches of the Aeolian Islands are provided with a kit (consisting of a net, bag and information material) to actively contribute to removing plastic waste from the sea. Why don't you take part too!